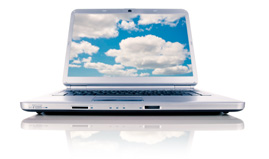 With our cloud based system, you never have to buy, install nor upgrade your platform. We take care of that for you. With RiskGrid Risk Management platform, you are always on the latest version. All your risk portfolio data and reports are protected with physical security, data encryption, user authentication, application security, and more.
RiskGrid's cloud based risk is a better way to compute and analyze risk. Instead of running a large hardware infrastructure by a team of consultants, Riskgrid runs on a completely secure public or private data center. When you use Riskgrid, you just log in, customize it, and start using it. That's the power of cloud computing.
Unlike other risk systems, Riskgrid can be up and running in a few days, which is unheard of with traditional risk platforms. Riskgrid cost less, because you don't need to pay for all the people, products, and facilities to run them. And, it turns out Riskgrid is more scalable, more secure, and more reliable than in-house systems.
Upgrades are taken care of for you. You get new features and performance enhancements automatically.
The way you pay for Riskgrid is also different. There is no need to buy servers and software, and pay for a team of consultants to configure the system. With Riskgrid, you don't buy anything. It's all rolled up into a predictable monthly subscription, so you only pay for what you actually use.
Most importantly, Riskgrid does not eat up your valuable IT resources. With Riskgrid, you can focus on the task of managing risk.